From PDF to online form
Do you want to discover how you can serve customers better with dynamic online forms?
Then upload a PDF that you want to convert to an online form and discover what NovuDialog has to offer. When we receive your free form request, our experienced team will get in touch with you to discuss matters. After that, we will deliver you a beautiful online form in no time.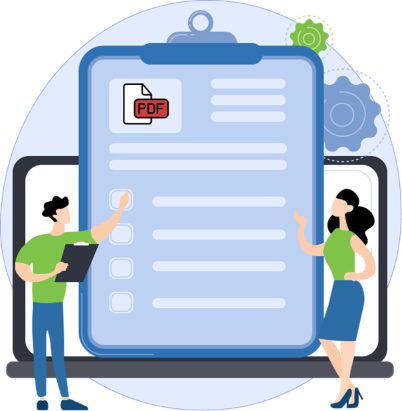 More efficient, higher quality, happy form users!
Does your organization work with static, difficult to edit forms or PDF files? Then use NovuDialog and you will immediately enjoy the following benefits:

More features
Conditions and obligations




As a specialist in digital forms, quality is always our top priority! With NovuDialog's standard features we can build a beautiful and user-friendly online form. For this "free PDF to form" action, we apply the principle "free and without obligations". If you want to add complex matters, such as connections with external services or a specific (UX) design, we will discuss with you what we can do. Our team looks forward to build forms with you!